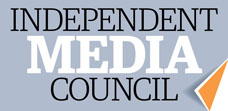 The Independent Media Council was formed in 2012 to handle complaints by readers against funding bodies.
From January 2017 to the end of December 2017 the Independent Media Council received 16 complaints which were all referred to the Readers Editor.
Eight complaints involved The West Australian, four involved regional newspapers, two related to online articles and two involved The Sunday Times.
Six of those complaints were resolved by the Readers Editor and the complainant through mediation to the satisfaction of the complainant and the publication concerned.
Of the nine complaints dealt with by the IMC, one was upheld and eight were not upheld.
The file was closed on one complaint where the complainant did not follow through.
There were 254 emails/letters of complaint to the Readers' Editor, resulting in publication of 34 corrections and clarifications across all publications.
The remainder were resolved through discussions between the Readers' Editor and the readers to the satisfaction of all parties. In some cases readers accepted an offer of an opinion column or a letter to the editor putting their case. In the majority of instances no follow-up action was required.
In all cases where a complaint was upheld, the determination was published in the offending publication.
The IMC meets in Perth.
Newspapers - West Australian Newspapers Ltd
The West Australian | The Weekend West
The Sunday Times
Countryman, Bunbury Herald, South Western Times, Busselton Dunsborough Times, Augusta Margaret River Times, Manjimup-Bridgetown Times, Great Southern Herald, Albany Advertiser, The Extra, Harvey-Waroona Reporter, Narrogin Observer, Great Southern Herald, Kalgoorlie Miner, Goldfields Express, Sound Telegraph, Southern Telegraph, Geraldton Guardian, Midwest Times, Northern Guardian, Pilbara News, North West Telegraph, Broome Advertiser,
The Kimberley Echo
Online - West Australian Newspapers Ltd
thewest.com.au, health.thewest.com.au, perthnow.com.au
Magazines - Pacific Magazines Pty Limited
Better Homes and Gardens, Bike, Bride To Be, Diabetic Living, family circle, Famous, Girlfriend, Home Beautiful, In Style, K-Zone, Lexus, marie claire,
Men's Health, New Idea, Practical Parenting, Prevention, SBS Feast, Take One, that's life, Total Girl, Voyeur, Who, Women's Health, Your Garden
FUNDING BODIES / PUBLISHERS / PUBLICATIONS
© Independent Media Council 2012